Title: A Shockingly High Percentage Of The U.S. Population Actually Wants An Authoritarian "Big Brother" Police State
Source: End Of The American Dream
URL Source: https://endoftheamericandream.com/a ... rian-big-brother-police-state/
Published: Jan 21, 2022
Author: Michael Snyder
Post Date: 2022-01-21 01:52:17 by Deckard
Keywords: None
Views: 97
Comments: 3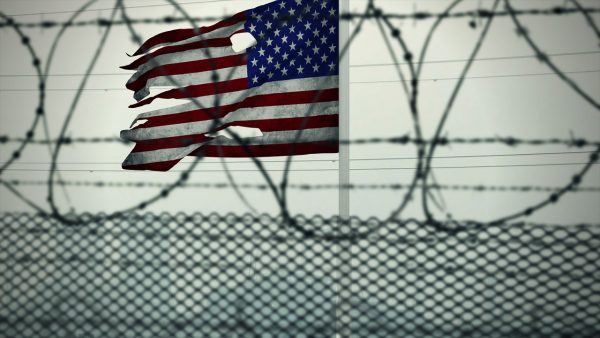 As we have seen all throughout human history, those that would like to impose tyranny upon a nation need at least a certain percentage of the population to go along with their plans. It doesn't even have to be a majority. All that is required is enough "true believers" to enforce the tyrannical dictates of the elite.
Many had assumed that the United States would always be immune from such a scenario because our Constitution guarantees certain liberties and freedoms. Unfortunately, things have dramatically changed in recent years. Today, a surprisingly large percentage of the U.S. population is openly embracing authoritarianism, and that should deeply alarm all of us.
If you think that I am exaggerating, let's take a look at some of the results of a recent Heartland Institute and Rasmussen Reports national survey. I will pull certain lines from their report and put them in bold, and then I will follow with my own thoughts…
"48% of voters favor President Joe Biden's plan to impose a COVID-19 vaccine mandate on the employees of large companies and government agencies"
All of the other results we will look at are specifically for Democratic voters, but this figure is for U.S. voters as a whole.
It should deeply grieve all of us to see that nearly half the country actually supports Joe Biden's unconstitutional vaccine mandates.
Have we really fallen this far as a nation?
Thankfully the Supreme Court just struck down Biden's national OSHA mandate, but more mandates are inevitably coming on the state level.
"Fifty-nine percent (59%) of Democratic voters would favor a government policy requiring that citizens remain confined to their homes at all times, except for emergencies, if they refuse to get a COVID-19 vaccine"
Are you kidding me?
A solid majority of all Democrats would like to lock the unvaccinated in their own homes except for "emergencies".
And since Dr. Fauci just admitted that COVID will be with us forever, such a measure would theoretically be implemented on an indefinite basis.
That is extremely chilling.
"Nearly half (48%) of Democratic voters think federal and state governments should be able to fine or imprison individuals who publicly question the efficacy of the existing COVID-19 vaccines on social media, television, radio, or in online or digital publications"
This is another sign that free speech is almost completely dead in our country.
If we can't even ask questions, what kind of society are we going to have?
The U.S. Constitution is supposed to forbid such government restrictions on speech, but apparently nearly half of all Democrats don't believe in the Bill of Rights anymore.
"Forty-five percent (45%) of Democrats would favor governments requiring citizens to temporarily live in designated facilities or locations if they refuse to get a COVID-19 vaccine"
Yes, you read that correctly.
They really do want to put the unvaccinated in camps.
I am having difficulty finding the words to describe how evil this is.
Sadly, this isn't just a fringe group of Democrats we are talking about.
Nearly half of the entire party would support doing such a thing, and that says a lot about where we are as a society today.
"Twenty-nine percent (29%) of Democratic voters would support temporarily removing parents' custody of their children if parents refuse to take the COVID-19 vaccine"
Wow.
Nearly a third of all Democrats would actually support this?
I honestly do not know how people can be this evil.
This is yet another sign that people need to be moving out of blue states while they still can.
Of course it isn't just Democrats that are pushing for tyrannical measures.
Utah is supposed to be "deeply red", but the editorial board of the largest newspaper in the entire state is openly calling for the unvaccinated to be strictly confined to their own homes…
The editorial board of Utah's largest newspaper – the Salt Lake Tribune – which is controlled by the family of former Governor Jon Huntsman Jr., has called for the deployment of the National Guard "to ensure that people without proof of vaccination would not be allowed, well, anywhere."

The draconian measure was suggested in a Saturday op-ed titled "Utah leaders have surrendered to COVID pandemic," suggesting that elected officials have failed to mandate the vaccine for all citizens, and that if Utah was a "civilized place" Governor Spencer Cox (R) would treat the unvaccinated (and no mention of the naturally immune) as lepers with severe lockdown mandates.
Jon Huntsman is a Republican that ran for president.
(1 image)