Title: Hometown News: Marquette Identified for New Vertical Launch Spaceport Operations
Source: Moody on the Market
URL Source: https://www.moodyonthemarket.com/ma ... l-launch-spaceport-operations/
Published: Jul 24, 2020
Author: Pat Moody
Post Date: 2020-07-31 06:16:13 by Deckard
Keywords: None
Views: 192
Comments: 2

Those of us who have never witnessed firsthand a professional space launch, and may not be inclined to travel to someplace like Cape Canaveral in Florida might have the opportunity much closer to home thanks to news from the Michigan Aerospace Manufacturers Association regarding the potential for a new vertical launch Spaceport just north of Marquette in Michigan's Upper Peninsula.
The Michigan Aerospace Manufacturers Association has announced findings from a site-selection process for a vertical space launch site that has identified a location just north of Marquette.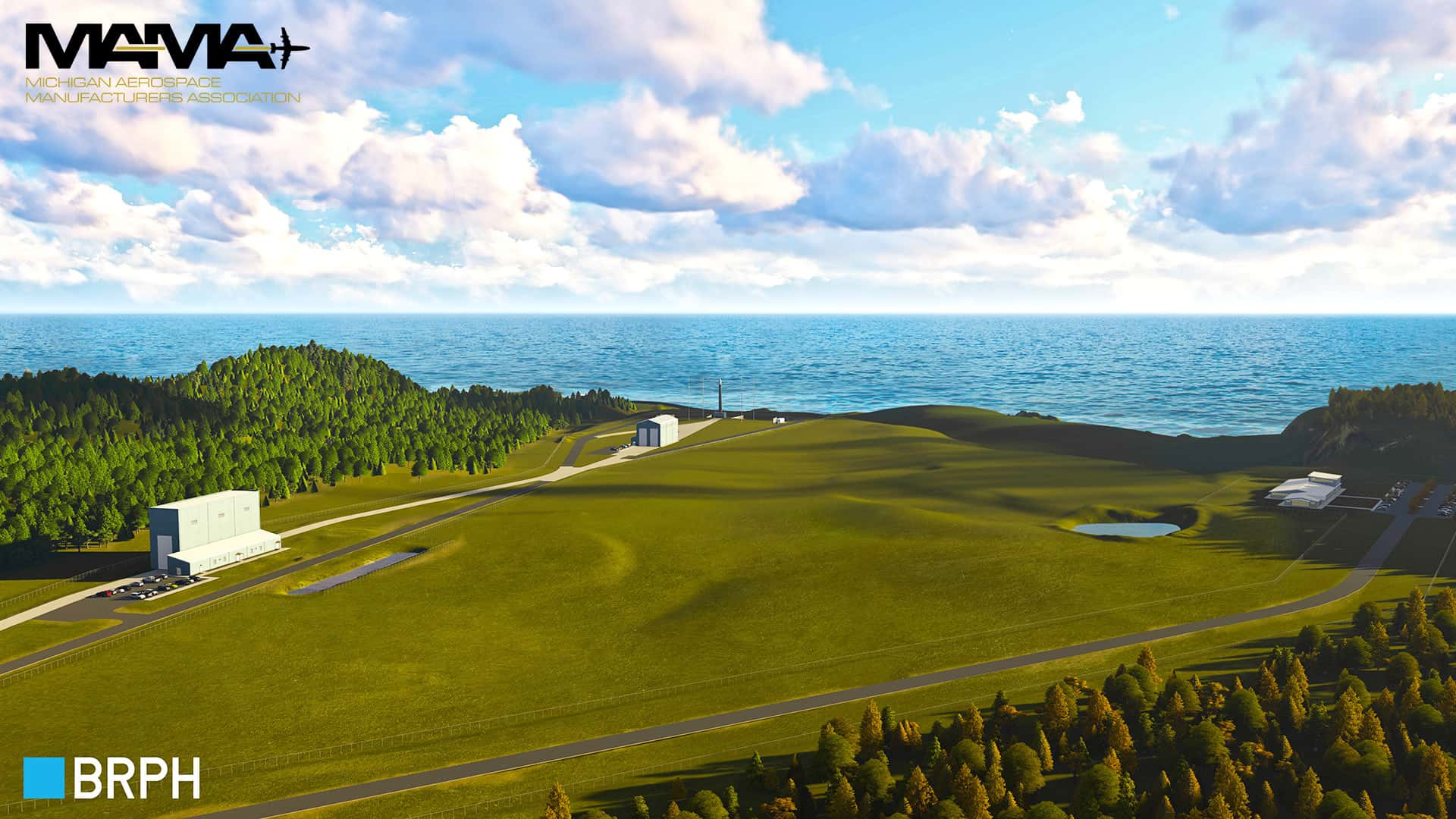 Conducted by spaceport consultants BRPH and Kimley-Horn, the site-selection process has been a year-long effort. Sites were ranked based on several factors, including existing commercial and public infrastructure, geographic and terrestrial mapping, living standards and workforce development. Operations are expected to begin by early 2025.
U.S. Congressman Jack Bergman, who represents the 1st District, says, "The Upper Peninsula of Michigan is home to some of the hardest working and most resourceful people in the world," and adds, "Locating this Spaceport in the U.P. will create the opportunity for our residents to use their skills, talents and technological expertise to adapt to the changing needs of the commercial and defense space industries."
The announcement for the vertical space launch comes just months after MAMA identified the Oscoda-Wurtsmith Airport outside of Oscoda as the top candidate for a horizontal Spaceport. Licensing through the Federal Aviation Administration, or FAA, has begun for that site with operations projected to begin in late 2023 or early 2024.
Senator Ed McBroom, who represents Michigan's 38th District in the Michigan Senate says, "This announcement is a true win for the people of the U.P.," adding, "We are very pleased that the U.P.'s many attributes were recognized through the vetting process. The vertical spaceport could bring quality job prospects to the region and highlight Michigan as a center for excellence and innovation."
The two launch sites in Marquette and Oscoda, along with a yet-to-be-identified command and control center, will create more than 2,000 jobs. Those sites will be instrumental in creating a space ecosystem in the state that is projected to top 40,000 new jobs by 2025.
---
Poster Comment:
(2 images)