Title: Social Media Questions Tom Hanks' New Citizenship in Greece – Where Pedophilia a "Disability"
Source: Infowars
URL Source: https://www.infowars.com/social-med ... where-pedophilia-a-disability/
Published: Jul 28, 2020
Author: Infowars.com
Post Date: 2020-07-29 00:59:36 by Deckard
Keywords: None
Views: 42
Comments: 1

Actor Tom Hanks and his wife Rita Wilson announced Sunday they're officially citizens of Greece, prompting a whirlwind of internet rumors claiming the couple's move was due to pedophilia being classified as a "disability" in the Mediterranean country.
Hanks and Wilson were featured in a photo shared on Instagram by Greece Prime Minister Kyriakos Mitsotakis, who stated the couple were now "proud Greek citizens!"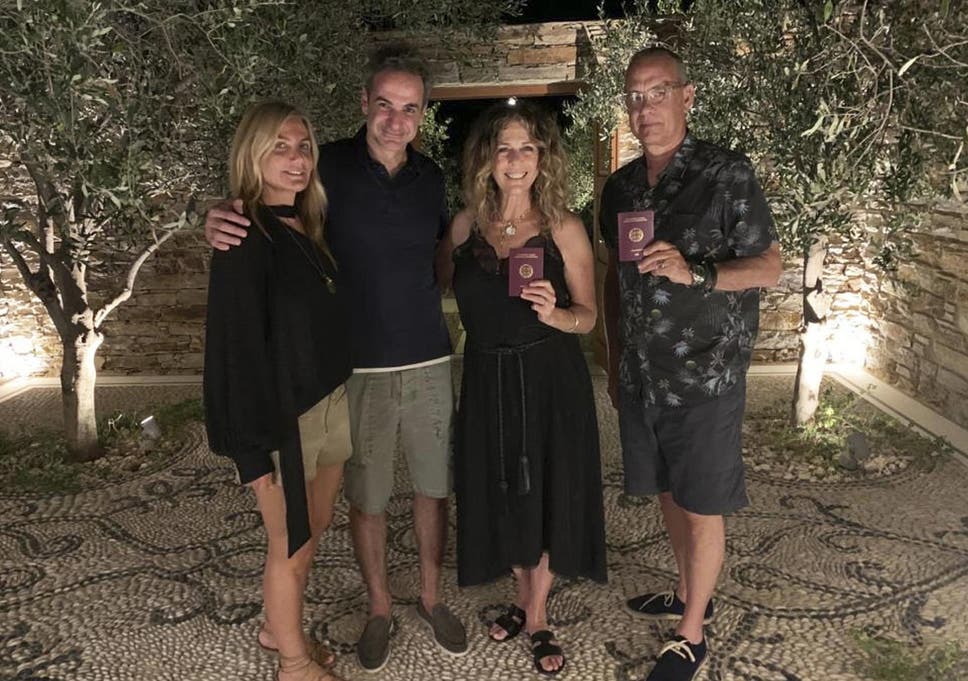 It didn't take long, however, before conspiracy-minded netizens claimed to have honed in on a possible motive for the move by Hanks, who's long been at the center of conspiracy theories asserting he's a Jeffrey Epstein-esque billionaire pedophile.
---
---
---
---
Social media users also cited an article from the Associated Press in 2012 reporting "Furor in Greece Over Pedophilia as a Disability."
Offering a more rational explanation for Hanks' and Wilson's move, Fox News points out the couple was offered citizenship after "raising funds for the victims of a deadly wildfire near Athens in 2018," not to mention Wilson's Greek ancestry.
"Wilson, an actress and producer, has Greek and Bulgarian ancestry and was raised Greek Orthodox. Hanks converted to Greek Orthodoxy when he married Wilson. And the couple frequently vacations on the Greek island Antiparos, where they have a home," reports Fox News.
(2 images)