Title: France: The High Court condemns political commentator Eric Zemmour for telling the truth about Islamic invasion
Source: Geler Report
URL Source: https://gellerreport.com/2019/09/fr ... h-about-islamic-invasion.html/
Published: Sep 21, 2019
Author: Jean Patrick Grumberg
Post Date: 2019-09-21 07:56:03 by IbJensen
Keywords: None
Views: 146
Comments: 1

On September 18, 2019, the Court of Appeal sentence against journalist and political commentator Eric Zemmour was confirmed by the High Court ruling, for "incitement to discrimination, hatred or violence" confirming that the law had been correctly applied in this case.
Eric Zemmour, one of the last political journalists whose voice has not been silenced, was found guilty for saying:
We have been living for thirty years in an invasion, a colonization, which has led to a conflagration. In countless French suburbs where many young girls are veiled, it is also Islam, it is also jihad, it is also the struggle to Islamize a territory that is not, which is normally a non-Islamic land, a land of non-believers. It's the same thing, it's occupation of a territory. I think we have to give them the choice between Islam and France".
The high court judges decided to convict Zemmour who merely reported widely accepted facts, under the belief that the truth is likely to generate hatred.
The alleged facts were not disputed by either court, but making them public was. The high court considered that this could harm the targeted populations.
Such a process could never have flourished in a real democracy.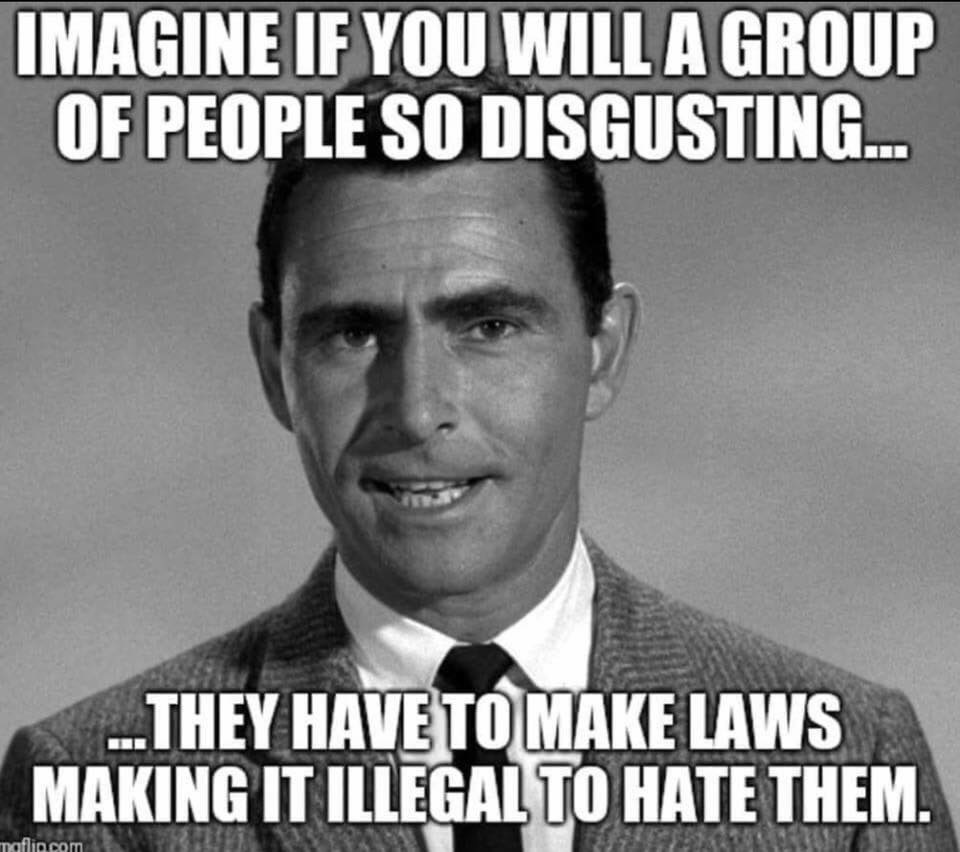 ---
Poster Comment:
How is characterizing opposition to the homosexualization, transgenderization and sodomization of America as "hatred," "bigotry" and "prejudice"? Speaking up for decency and morality and against the further moral degradation of society as engineered and encouraged and promoted by the Left is no different than the imposition of Islamic blasphemy and heresy laws. LGBTQ "leadership," as Pam and others have noted, stands with the very people who would not hesitate at a moment's notice to throw any of them off a tall building.
America must wake up and remove all Muslims from society. They won't assimilate and they won't play nice. Instead they'll gather together take over a neighborhood and dare anyone not muslim to enter. After their numbers swell due to animalistic breeding habits they'll come for the rest of us. Incidentally: Diversity is NOT our Strength!
(2 images)