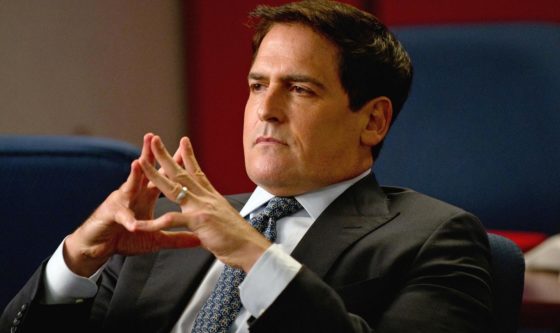 Self-made billionaire, Mark Cuban says that as of right now, Donald Trump cannot be beaten in 2020. Cuban says that not one of the Democrats currently running for president has a chance of knocking Trump off the throne.
"Politicians are the least trusted of every profession," the owner of the NBA's Dallas Mavericks told CNBC according to Fox News. "If you look at why people voted for Donald Trump, in my opinion, first and foremost it was because he wasn't a politician." When Cuban was asked which Democrat has a chance of beating Trump's re-election campaign, he said: "Nobody right now!"
Cuban added that all of the Democrats currently running are also running their mouths. He said that all of the Democrat candidates' campaign proposals are nothing more than "headline porn," and further claimed that none of the policies would be legislatively viable.
Cuban said if he did run it would be as an Independent. He had previously mulled running during the 2016 election, claiming he could beat both Hillary Clinton and Trump, according to CNBC. Although he admitted the thought of running for president crossed his mind, he also said he's not committed to doing it. "It would take the perfect storm for me to do it," he said.
"Our Very Democracy Is At Stake" – Joe Biden Launches Campaign For President
Democrat Presidential Candidate Pete Buttigieg Thinks Forced Labor (Slavery) Is Fine
So far, the Democrats have put up a slew of Communists or socialists and Joe Biden. Additionally, the masses believe that the economy is doing well and that somehow they aren't suffering under Trump's trade war and tax on the American consumer. We agree with Cuban, as of right now, it's not looking good for anyone other than Trump because of the mainstream media's reporting on the "booming" economy.
According to Forbes, oddsmakers agree with Cuban. Trump has the edge over any democrat and it's because of the perception about the economy. Trump has presided over the "strongest economy in living memory." Unemployment is at record lows, inflation is nearly non-existent, and new jobs are being created at a startling pace. Anyone who studies presidential politics knows that strong economies are the most important factor driving support for the incumbent.
(1 image)