Colorado signs bill allowing doctors to recommend medical marijuana instead of opioids
Synth Repairman Accidentally Gets High By Touching LSD Left in Vintage Buchla
Pentagon Finally Admits To UFO Investigations
Unstoppable Domains -- Domain name seizures by law enforcement or state entities become a thing of the past
CrossFit quits Facebook, Instagram, accuses social media giant of censorship, being 'utopian socialists'
House Judiciary Chairman Nadler Falls Ill at Mayor de Blasio Event in Manhattan When Mayor de Blasio asks Nadler if he is OK, Nadler can be heard responding with a faint "no" before putting his hand over his face
The State Can't Keep Drugs Out of Prisons. How Was It Ever Going to Keep Them Out of America?
'100%' of illegal immigrant families being released into U.S., Homeland Security says
New Body Cam Evidence Shows Cops Trying to Cover for Fellow Cop who Murdered Justine Damond
Cop Caught on Video Harassing, Fining Flood Victims for Trying to Help Each Other
"It's National Security Stuff" Says AGW
Buttigieg Surges as Some Voters Begin Suffering 'Beto Overload'
Trump, Pelosi trade insults as their feud heats up
The Fleeting Feeling of Freedom
*MUST HEAR!* Pastor John MacArthur: "WE WILL NOT BOW!" (To the neo-Sodom and Gomorrah Govt Decrees)
https://theappeal.org/state-trooper-said-man-took-bag-from-fentanyl-supplier-but-video-demonstrated-that-the-deal-never-went-down/
Impeachment Should Be on the Table If Trump Bombs Iran
Video Shows Cop Shoot Innocent Mentally Disabled Man Because He Asked for a Quarter
A Man Fights Back After His Profane Rant About a Deputy Ended in Harassment Charges
Cops Raid Innocent Grandma's Home, Mistake Grandpa's Ashes for Heroin, Arrest Her
Elijah Cummings' Wife Accused Of 'Self-Dealing' For 'Illegal Private Benefit'
Government Generously Hands Back Two-Thirds Of The $626,000 It Stole From Two Men Driving Through Missouri
When astronauts rise from the dead (Is it possible the 1986 Space Shuttle Challenger crew never aboarded the craft?)
Adam Schitt Threatens "Enforcement Action" Against Attorney General Barr
SEN. HIRONO: I TOLD A CLASS OF 8TH GRADERS THEIR ABORTION RIGHTS ARE UNDER ATTACK 'I told them I was coming to rally in front of the Supreme Court'
Paradise Stolen: From Perpetual War to Economic Slavery
Impeach Trump But Only for the Right Reason
Study: FDA is responsible for up to 73 million deaths since 2005
The Time Has Come for Patriotic Dissent: Stopping War With Iran Is Essential
Black man armed with AK-47 sends message to "niggaz": Don't f**k with my motherf**king president
Now that we know the FBI is corrupt and treasonous, it's time to revisit the "official narrative" of 9/11 in search of the real truth
PETE BUTTIGIEG DEFENDS ABORTING THIRD TRIMESTER BABIES AFTER PARENTS HAVE 'CHOSEN A NAME OR PURCHASED A CRIB' 'Let's put ourselves in shoes of a woman in the situation'
Nation Takes Break From Killing Babies To Mourn Death Of Cat
Body Cam Video 'Missing' from 17 Cops Who Raided 4yo Boy's Party, Pointed Guns at Kids, Destroyed Home
City Steals Elderly Man's Home for Having a Cluttered Yard, Fines Him $60,000
A Texas City Attorney Was Arrested and Detained for Helping Three Young Migrants on the Side of the Road
Texas Poised To Ban All Red Light Cameras
Obama's AG Eric Holder Attacks Bill Barr: "He's Not Fit to Lead DOJ"
Mark Cuban: No Body Can Beat Trump In 2020 As of RIGHT NOW
The Growth of the American Police State
FIRE THE NUTCASES LEADING US TO WAR
Times Of Israel: "Stop Mel Gibson's New Anti-Semitic Movie, If Needed by Erecting New Laws"
Truckers Face Years in Prison for Transporting LEGAL Hemp
Punishing baseball fans with a high-priced publicity stunt
Trump may pardon US soldiers accused or convicted of war crimes – report
Trump Doubles Down on Ineffective Tariffs, Further Harming U.S. Farmers and Consumers
Democrat Prez Hopeful Pete Buttigieg: Christianity Has Extremist Factions like Islam
---
Status: Not Logged In; Sign In
New World Order
See other New World Order Articles
Title: Pandering to Israel Means War With Iran
Source: The Ron Paul Institute for Peace and Prosperity
URL Source: http://www.ronpaulinstitute.org/arc ... to-israel-means-war-with-iran/
Published: May 9, 2019
Author: Philip Giraldi
Post Date: 2019-05-09 13:57:58 by Hondo68
Keywords: None
Views: 54
Comments: 2

The United States is moving dangerously forward in what appears to be a deliberate attempt to provoke a war with Iran, apparently based on threat intelligence provided by Israel. The claims made by National Security Advisor John Bolton and by Secretary of State Mike Pompeo that there is solid evidence of Iran's intention to attack US forces in the Persian Gulf region is almost certainly a fabrication, possibly deliberately contrived by Bolton and company in collaboration with Prime Minister Benjamin Netanyahu. It will be used to justify sending bombers and additional naval air resources to confront any possible moves by Tehran to maintain its oil exports, which were blocked by Washington last week. If the US Navy tries to board ships carrying Iranian oil it will undoubtedly, and justifiably, provoke a violent response from Iran, which is precisely what Bolton, Pompeo and Netanyahu are seeking.

It would be difficult to find in the history books another example of a war fought for no reason whatsoever. As ignorant as President Donald Trump and his triumvirate or psychotics Bolton, Pompeo and Elliott Abrams are, even they surely know that Iran poses no threat to the United States. If they believe at all that a war is necessary, they no doubt base their judgment on the perception that the United States must maintain its number one position in the world by occasionally attacking and defeating someone to serve as an example of what might happen if one defies Washington. Understanding that, the Iranians would be wise to avoid confrontation until the sages in the White House move on to some easier target, which at the moment would appear to be Venezuela.

The influence of Israel over US foreign policy is undeniable, with Washington now declaring that it will "review ties" with other nations that are considered to be unfriendly to the Jewish state. For observers who might also believe that Israel and its allies in the US are the driving force behind America's belligerency in the Middle East, there are possibly some other games that are in play, all involving Benjamin Netanyahu and his band of merry cutthroats. It is becoming increasingly apparent that foreign politicians have realized that the easiest way to gain Washington's favor is to do something that will please Israel. In practical terms, the door to Capitol Hill and the White House is opened through the good offices of the American Israel Public Affairs Committee (AIPAC).

Israel is desperate to confirm its legitimacy in international fora, where it has few friends in spite of an intensive lobbying campaign. It seeks to have countries that do not have an embassy in Israel to take steps to establish one, and it also wants more nations that do already have an embassy in Tel Aviv to move to Jerusalem, building on the White House's decision taken last year to do just that. Not surprisingly, nations and political leaders who are on the make and want American support have drawn the correct conclusions and pander to Israel as a first step.

One only has to cite the example of Venezuela. Juan Guaido, the candidate favored by Washington for regime change, has undoubtedly a lot of things on his plate but he has proven willing to make some time to say what Benjamin Netanyahu wants to hear, as reported by the Israeli media. The Times of Israel describes how "Venezuela's self-proclaimed leader Juan Guaido is working to re-establish diplomatic relations with Israel and isn't ruling out placing his country's embassy in Jerusalem, according to an interview with an Israeli newspaper published Tuesday."

One would think that Guaido would consider his interview sufficient, but he has also taken the pandering process one step farther, reportedly displaying huge video images of the flags of both Israel and the United States at his rallies.

This deference to Israel's interests produced an almost immediate positive result with Netanyahu recognizing him as the legitimate Venezuelan head of state, followed by an echo chamber of effusive congratulations from US (sic) Ambassador to Israel David Friedman, who praised the Jewish state for "standing with the people of Venezuela and the forces of freedom and democracy." Donald Trump's esteemed special envoy for international negotiations, Jason Greenblatt, also joined in, praising the Israeli government for its "courageous stand in solidarity with the Venezuelan people."

A similar bonding took place regarding Brazil, where hard right conservative leader Jair Bolsonaro was recently elected president. Netanyahu attended the Bolsonaro inauguration last December and the two men benefit from strong support from Christian Evangelicals. Bolsonaro repaid the favor by promising that Israel would be his first foreign trip. In the event he went to Washington first, but the state visit to Israel took place in April, just before that country's elections, in a bid to demonstrate international support for Netanyahu.

Brazilian Jews constitute a wealthy and powerful community which reacted positively to Bolsonaro's pledges to fight corruption and high crime rates while also repairing a struggling economy. They also appreciated his stance on Israel. He committed to moving the Brazilian embassy to Jerusalem from Tel Aviv, though he has backpedaled a bit on that pledge. And he also promised to shut the Palestinian embassy in the capital Brasilia. He famously asked and answered his own question, "Is Palestine a country? Palestine is not a country, so there should be no embassy here. You do not negotiate with terrorists."

Bolsonaro's pro-Israel anti-Venezuela credentials also endeared him to Donald Trump on a visit to Washington in mid-March which was described by the media as a "love fest." The Brazilian leader's visits to Israel and the US as well as Guaido's promises to Israel reveal that the foreign policies of Tel Aviv and Washington have become inextricably intertwined, with supplicant nations and politicians wisely seeking to do homage to both regimes to gain favor. It is a development that would shock the Founding Fathers, most particularly George Washington, who warned against entangling alliances, and it means that American interests will be seen through an Israeli prism, a reality that has already produced very bad results.


---
Poster Comment: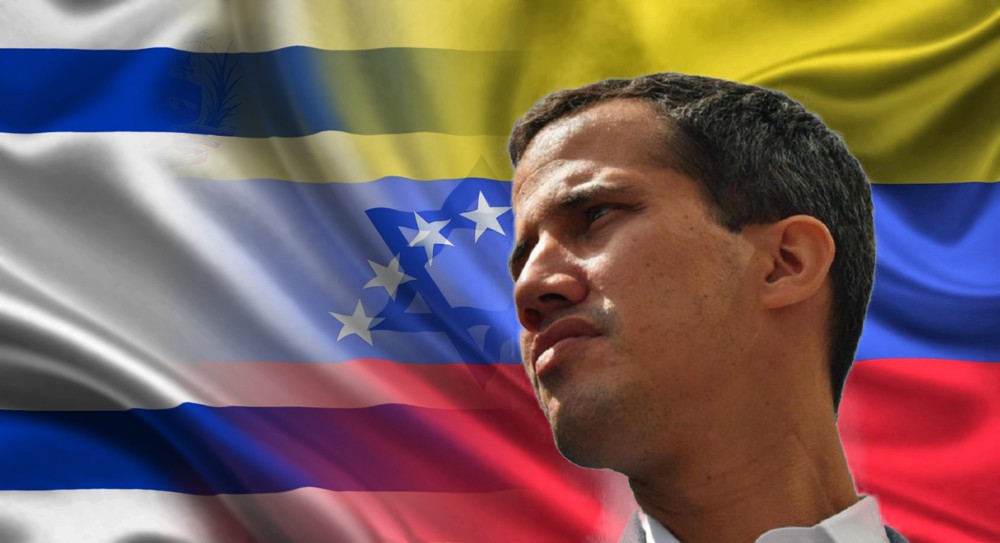 Certified kosher
(2 images)
Post Comment Private Reply Ignore Thread
---
Top

•

Page Up

•

Full Thread

•

Page Down

• Bottom/Latest
#1. To: Hondo68 (#0)
So you think America could have a good relationship with Iran if it didn't side with Israel? In your dreams. The leadership of Iran thinks America is a manifestation of Satan, that is unlikely to change
paraclete posted on 2019-05-09 21:46:41 ET Reply Trace Private Reply
---
#2. To: paraclete (#1) (Edited)

The US has been screwing Iran since the end of WW II, notably the Shah of Iran ~'52.

It's enough to pi$$ off the Pope.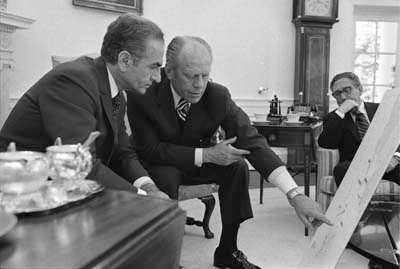 Gerry Ford & Henry Kissinger give the Shah a nuclear reactor.
---
Hondo68 posted on 2019-05-09 22:10:04 ET (1 image) Reply Trace Private Reply
---
Top • Page Up • Full Thread • Page Down • Bottom/Latest