This is the work of the left. Devout Muslims and their leftist lapdogs are norming systematic Jew-hatred worldwide under the euphemistically labeled BDS movement — a nazi-esque movement to alienate, isolate and destroy the Jewish state. Worse still, it is funded by wealthy liberal American Jews, as I have documented here at the Geller Report in numerous exposes. And now it has the Democrat Party leadership on its side, as well as leftist pressure groups such as the ACLU. It's unconscionable how the left is lining up systematically against Israel while ignoring the actual human rights abuses committed by numerous other countries. It reveals the Jew-hatred that is at the bottom of all this.
"WATCH: Anti-Semites burn down New York yeshiva, paint swastikas," World Israel News, February 7, 2019 (thanks to Wendy):
(Watch video at link)
---
Poster Comment:
Our so-called Democrat-Communist leaders have wrought situations like this! Importing Muslims who should be considered a species other than human, should never be allowed to migrate to western nations!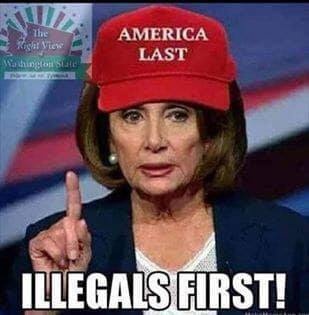 >
(1 image)