Title: Mark Sanford concedes to Katie Arrington in SC District 1 race, losing his first election
Source: Post and Courier
URL Source: https://www.postandcourier.com/poli ... c8-11e8-baa2-9fcd285d9c08.html
Published: Jun 13, 2018
Author: Caitlin Byrd
Post Date: 2018-06-13 03:02:02 by hondo68
Keywords: None
Views: 603
Comments: 11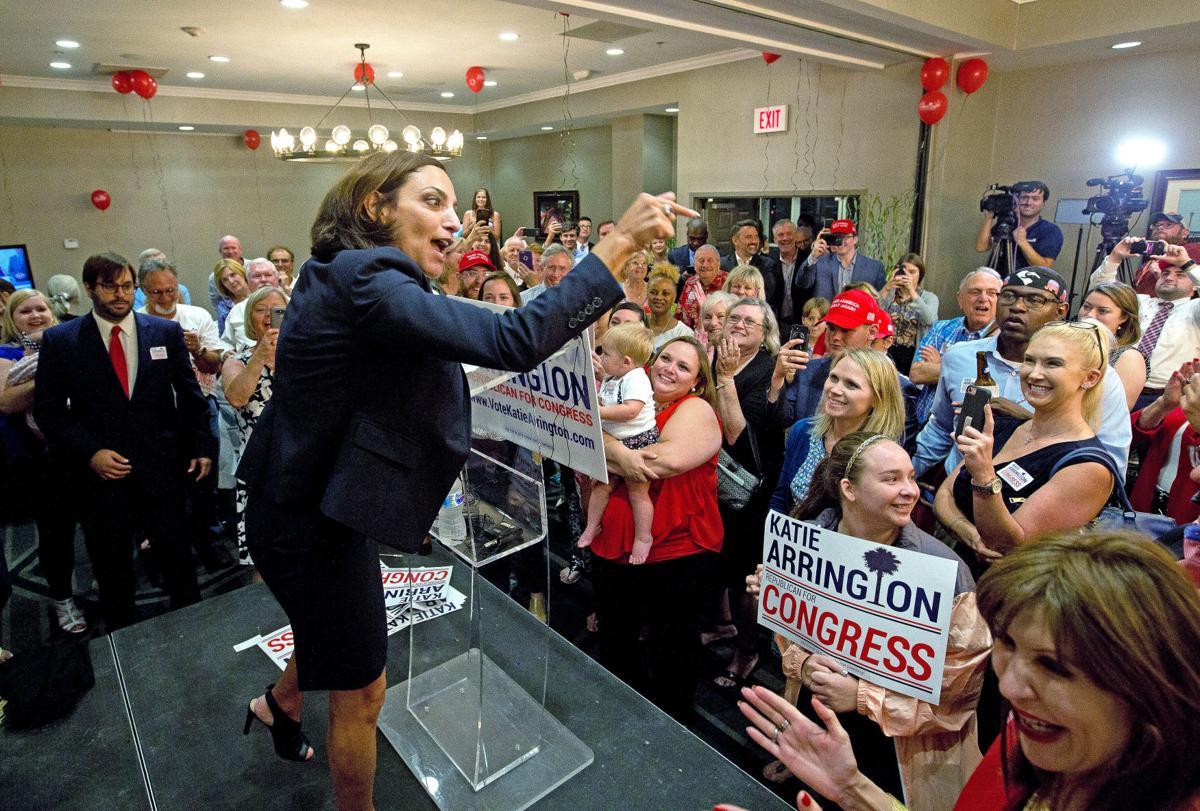 "Like I said in the beginning it isn't a me, it is a we moment." Katie Arrington said as she defeated U.S. Rep. Mark Sanford at the DoubleTree by Hilton Hotel for Katie Arrington's results party on Tuesday, June 12, 2018 in North Charleston.Andrew Whitaker/Staff
In a monumental upset fueled by a Donald Trump tweet, U.S. Rep. Mark Sanford lost his Republican primary to Katie Arrington, a one-term state lawmaker who made loyalty to the president the centerpiece of her campaign.
The defeat, which carries national implications, marks the first time Sanford has lost an election, which began with his first congressional bid in this very district in 1994.
President Trump — making a move unprecedented in South Carolina history — in a late afternoon tweet asked state voters to replace Sanford with Arrington, going so far as to say Sanford is "better off in Argentina," a reference to his adulterous affair when he was governor in 2009.
---
Poster Comment:
Sanford is the 7th highest rated conservative in congress, and a member of the Freedom Caucus & Liberty Caucus.
Republican Society? Niki Haley values.
(2 images)