#10. To: Tooconservative (#4)
Like the colonies of the American empire that they truly are.
That is indeed the truth. The risk, however, is that they learn this. Certainly there is no desire by any developed country to be perceived as a US vassal.
Trump won't even have to threaten to withdraw all NATO forces from Europe.
Good thing, as Trump would never want to do such a thing, though I certainly wouldn't object, as there is no defensive reason to have them there.
But he could do that and a lot more if he wanted to.
No he couldn't. The US **wants** troops in Europe. Pulling them out would be cutting ties & control of Europe. It won't happen until countries in Europe demand they leave, or the US economy collapses. Trump would face huge R backlash for even threatening to do such a thing. Won't happen.
And our Congress and our allies could do nothing about it. Zero.
With our massive national debt, the US is vulnerable economically. Russia already sold off their holdings of US debt, about $100 billion worth, in the aftermath of the Skripal case, Syria bombing and sanctions, which no doubt contributed to Treasury yields rising above 3%. The USA only holds about 5% of the world population, and pissing off our allies will only give them reason to WANT to stop doing business with the US, and looking for ways to do the same. As it's said: "Seek, and ye shall find".
Alienating US allies is something the US can't much afford to do. We may be happy to see a president act as his own man, not taking orders from other countries, but we still have one giving orders to other countries.
Though on second thought, if such actions put the US on course for severing unnecessary ties around the world, I guess I could view this as a means to a better end.
Pinguinite posted on 2018-05-20 11:49:16 ET Reply Trace Private Reply
---
#20. To: Pinguinite, Tooconservative (#18)
There is a limit to how far any country can be bullied, and it's a fool's errand to take delight in such a thing, as it won't go on forever.
Machiavelli, Discourses I, LIII
[...]
Considering therefore what is easy and what is difficult to persuade a People to, this distinction can be made: either that which you have to persuade them to represents at first sight a gain or a loss, or truly it appears a courageous or cowardly proceeding: and if, in the things that are placed in front of the people, there is seen a gain even though it is concealed under a loss, and if it appears courageous even though it is hidden beneath the ruin of the Republic, it will always be easy to persuade the multitude to it: and thus it will always be difficult to persuade them of those proceedings where either some usefulness or loss is apparent, even though the welfare and benefit (of the Republic) were hidden under it. This that I have said is confirmed by infinite examples, Roman and foreign, modern and ancient.
For, from this, there arose the evil opinion that sprung up in Rome of Fabius Maximus, who could not persuade the Roman people, that it was useless to that Republic to proceed slowly in that war, and to sustain the attack of Hannibal without engaging in battle, because that people judged this proceeding cowardly, and did not see what usefulness there should be in that, and Fabius did not have sufficient cause to demonstrate it to them: and the People are so blinded on these ideas of bravery, that although the Roman People had made that error of giving authority to the Master of the horse of Fabius to enable him to engage in battle, even though Fabius did not want to, and that because of this authority the Roman camp would have been broken up except for the prudence of Fabius which remedied it;
this experience was not enough for them, for they afterwards made Varro Consul, not for any of his merits but for having promised throughout all the plazas and public places of Rome to rout Hannibal anytime he should be given the authority. From this came the battle and defeat of Cannae, and almost caused the ruin of Rome.
[...]
In Greece in the City of Athens, Nicias, a most serious and prudent man, never could persuade that people that it would not be good to go and assault Sicily, so that this decision taken against the will of the wise caused the complete ruin of Athens.
[...]
On this proposition an example can be given of our own City, as it was when Messer Ercole Bentivogli, commander of the Florentine forces, together with Antonio Giacomini, after having defeated Bartolomeo D'Alvino at San Vincenti, went to besiege Pisa: which enterprise was decided upon by the People on the brave promises of Messer Ercole, although many of the wise Citizens censured it: none the less there was no remedy, being pushed by that desire of the general public which was based on the brave promises of the commander.
[...]
I say, therefore, that there is no easier way to ruin a Republic where the People have authority, than to involve them in a brave enterprise: because where the People are of any importance, they will always accept them, nor will there be anyone of contrary opinion who will know any remedy. But if the ruin of the City results from this, there also and more often results the ruin of the particular Citizens who are in charge of such enterprises: for the People having expected victory, if defeat comes, they do not blame fortune or the impotence of those who commanded, but their wickedness and ignorance, but most of the times they either kill or imprison them, or exile them, as happened to infinite Carthaginian Captains and to many Athenians.
[...]
A Pole posted on 2018-05-20 13:54:48 ET Reply Trace Private Reply
---
#31. To: Pinguinite (#30)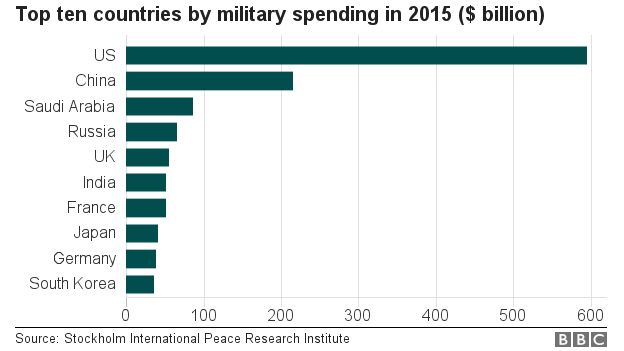 "while gold by itself will not gain you good soldiers, good soldiers may readily get you gold"
That contrary to the vulgar opinion, Money is not the Sinews of War.
Since any man may begin a war at his pleasure, but cannot at his pleasure bring it to a close, a prince before he engages in any warlike enterprise ought to measure his strength and govern himself accordingly. But he must be prudent enough not to deceive himself as to his strength, which he will always do, if he measure it by money, by advantage of position, or by the good-will of his subjects, while he is unprovided with an army of his own. These are things which may swell your strength but do not constitute it, being in themselves null and of no avail without an army on which you can depend.
Without such an army no amount of money will meet your wants, the natural strength of your country will not protect you, and the fidelity and attachment of your subjects will not endure, since it is impossible that they should continue true to you when you cannot defend them. Lakes, and mountains, and the most inaccessible strongholds, where valiant defenders are wanting, become no better than the level plain; and money, so far from being a safeguard, is more likely to leave you a prey to your enemy; since nothing can be falser than the vulgar opinion which affirms it to be the sinews of war.
This opinion is put forward by Quintus Curtius, where, in speaking of the war between Antipater the Macedonian and the King of Sparta, he relates that the latter, from want of money, was constrained to give battle and was defeated; whereas, could he have put off fighting for a few days the news of Alexander's death would have reached Greece, and he might have had a victory without a battle. But lacking money, and fearing that on that account his soldiers might desert him, he was forced to hazard an engagement. It was for this reason that Quintus Curtius declared money to be the sinews of war, a maxim every day cited and acted upon by princes less wise than they should be. For building upon this, they think it enough for their defence to have laid up great treasures; not reflecting that were great treasures all that is needed for victory, Darius of old had conquered Alexander, the Greeks the Romans, and in our own times Charles of Burgundy the Swiss; while the pope and the Florentines together would have had little difficulty in defeating Francesco Maria, nephew of Pope Julius II., in the recent war of Urbino; and yet, in every one of these instances, the victory remained with him who held the sinews of war to consist, not in money, but in good soldiers.
Croesus, king of Lydia, after showing Solon the Athenian much besides, at last displayed to him the boundless riches of his treasure-house, and asked him what he thought of his power. Whereupon Solon answered that he thought him no whit more powerful in respect of these treasures, for as war is made with iron and not with gold, another coming with more iron might carry off his gold. After the death of Alexander the Great a tribe of Gauls, passing through Greece on their way into Asia, sent envoys to the King of Macedonia to treat for terms of accord; when the king, to dismay them by a display of his resources, showed them great store of gold and silver. But these barbarians, when they saw all this wealth, in their greed to possess it, though before they had looked on peace as settled, broke off negotiations; and thus the king was ruined by those very treasures he had amassed for his defence. In like manner, not many years ago, the Venetians, with a full treasury, lost their whole dominions without deriving the least advantage from their wealth.
I maintain, therefore, that it is not gold, as is vulgarly supposed, that is the sinews of war, but good soldiers; or while gold by itself will not gain you good soldiers, good soldiers may readily get you gold. Had the Romans chosen to make war with gold rather than with iron all the treasures of the earth would not have sufficed them having regard to the greatness of their enterprises and the difficulties they had to overcome in carrying them out. But making their wars with iron they never felt any want of gold; for those who stood in fear of them brought gold into their camp.
And supposing it true that the Spartan king was forced by lack of money to risk the chances of a battle, it only fared with him in respect of money as it has often fared with others from other causes; since we see that where an army is in such straits for want of victual that it must either fight or perish by famine, it will always fight, as being the more honourable course and that on which fortune may in some way smile. So, too, it has often happened that a captain, seeing his enemy about to be reinforced, has been obliged either to trust to fortune and at once deliver battle, or else, waiting till the reinforcement is complete, to fight then, whether he will or no, and at whatever disadvantage. We find also, as in the case of Hasdrubal when beset, in the March of Ancona, at once by Claudius Nero and by the other Roman consul, that a captain, when he must either fight or fly, will always fight, since it will seem to him that by this course, however hazardous, he has at least a chance of victory, while by the other his ruin is certain.
There are many circumstances, therefore, which may force a captain to give battle contrary to his intention, among which the want of money may sometimes be one. But this is no ground for pronouncing money to be the sinews of war, any more than those other things from the want of which men are reduced to the same necessity. Once more, therefore, I repeat that not gold but good soldiers constitute the sinews of war. Money, indeed, is most necessary in a secondary place; but this necessity good soldiers will always be able to supply, since it is as impossible that good soldiers should lack money, as that money by itself should secure good soldiers. And that what I say is true is shown by countless passages in history. When Pericles persuaded the Athenians to declare war against the whole Peloponnesus, assuring them that their dexterity, aided by their wealth, was sure to bring them off victorious, the Athenians, though for a while they prospered in this war, in the end were overpowered, the prudent counsels and good soldiers of Sparta proving more than a match for the dexterity and wealth of Athens. But, indeed, there can be no better witness to the truth of my contention than Titus Livius himself. For in that passage of his history wherein he discusses whether if Alexander the Great had invaded Italy, he would have succeeded in vanquishing the Romans, three things are noted by him as essential to success in war; to wit, many and good soldiers, prudent captains, and favourable fortune; and after examining whether the Romans or Alexander would have had the advantage in each of these three particulars, he arrives at his conclusion without any mention of money.
The Campanians, therefore, when asked by the Sidicinians to arm in their behalf, must have measured their strength by wealth and not by soldiers; for after declaring in their favour and suffering two defeats, to save themselves they were obliged to become tributary to Rome.
Niccolo Machiavelli, Titus Livius, Chapter 10
A Pole posted on 2018-05-21 3:58:13 ET (1 image) Reply Trace Private Reply
---
Top • Page Up • Full Thread • Page Down • Bottom/Latest