The left further unmasked. For years I have said, the left is vicious, evil and at war against America. These calls for President Trump's death are just the tip of the iceberg. How long before America is 'woke'?
We never called for Obama's murder or the bombing of his home. Imagine if we did, the left would have had us serving real time for such treason. So why aren't these clowns charged?
MSNBC Contributor Deletes Tweet Calling for ISIS Bombing of Trump Property
By Alex Griswold, Washington Free Beacon, April 18, 2017:
An MSNBC contributor wrote on Twitter Tuesday that he hoped the Islamic State would bomb President Donald Trump's property in Turkey.
Counterterrorism analyst Malcolm Nance was responding to a tweet of an image of Trump Tower Istanbul that was alleging the property was the reason Trump called Turkish President Recep Tayyip Erdoan to congratulate him on his election win.
"This is my nominee for the first ISIS suicide bombing of a Trump property," Nance tweeted, and then later deleted.
During the presidential election, Nance accused Trump of propping up ISIS through his actions and words.
"I will go so far as to say Donald Trump is the ISIS candidate," Nance said. "He inflames the passions of people in the West to perform Islamophobia, to draw recruits to them, to make them say 'This is what America is.'"
Nance also nodded along when MSNBC host Thomas Roberts speculated in 2016 that the ISIS-affiliated Nice truck killer was just a mentally ill person who "took a moment to challenge society in a horrific way."
"We've seen that," he agreed. "We call them EDPs. Extremely disturbed persons, or emotionally disturbed persons."
---
Poster Comment: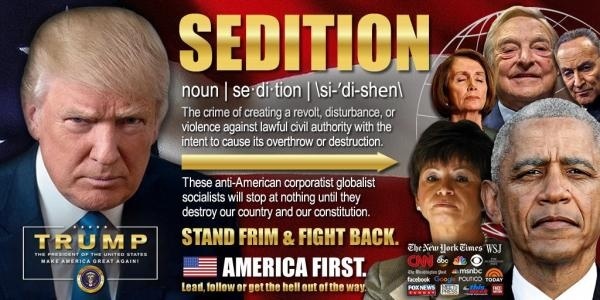 Here are America's enemies!
(2 images)