AC/DC co-founder Malcolm Young dies aged 64
Apple's first vice president of diversity stepping down after six months in the job, report says
NY Times Reporter Calls For Censorship of Creepy Videos Of Joe Biden Inappropriately Touching Kids
Al Franken accuser says disgusting USO tour grope photo was an 'in your face' parting shot after nearly two weeks of being 'belittled and humiliated' by future senator
Alabama G.O.P. Says It Stands Behind Roy Moore
Florida Man Being Chased By Police Asks 911 To Call Donald Trump
Ex-Cops Who Fought Against Legal Weed Just Opened a Marijuana Business
Police mistook hibiscus plants for marijuana, arrested Buffalo Township couple, suit claims
Cops Accidentally Film Themselves Planting Cocaine in a Man's Wallet
FDA, DEA Launch Massive Assault On Kratom – Drug War for Miracle Plant Ramping Up
'Come Meet a Black Person' Event in Atlanta
After Admitting to Secretly Experimenting on Troops, Army Refusing to Provide Them Medical Care
A Sheriff Just Threatened Charges Over 'F*ck Trump' Sticker — and the Internet Is Destroying Him
Cops Accuse Innocent Man of Breaking Into His Own Truck—So They Shot Him, Twice
"I've Been Banned From Facebook For Sharing An Article About False Flags"
Health Effects: Alcohol vs. Marijuana
Toledo Cops Raid Wrong House, Kill Dogs, Thousands in Damage
Clearwater Beach man facing eviction over emotional support squirrel
U.S. Chamber:"Dreamers" Make America, Americans Have No Role
FBI Seeks Senate Documents on Abortionists' Sale of Fetal Tissue, Body Parts
oman accuses Al Franken of kissing, groping her without consent
What is the worst restaurant experience you ever had?
Judge Moore Sends Defiant Open Letters to Hannity After Fox News Host Gives Him Ultimatum
Trump's cheeseburger draws a crowd at Tokyo restaurant
The universal Rebel and the psy-op to neuter him
Cops Beat Innocent Homeless Man to a Pulp Because He Was Sleeping
Congresswoman: Taxpayers Have Paid $15 MILLION to Silence Sexual Abuse Victims of Politicians
2017 a Record Year for Opium Poppy Cultivation in Afghanistan (The fruits of 16 years of war)
New Wisconsin Gun Law Lets Kids Of Any Age Hunt If An Adult "Mentor" Is Present
The Rot Inside the Republican Party
US hires company with KGB link to guard Moscow embassy
People for sale (Libyan slave markets)
MUST SEE=> Roy Moore Signature Inside Accuser's Yearbook Is Written in TWO DIFFERENT COLOR Inks
Hannity: Moore Must Explain 'Inconsistencies' and 'Remove Any Doubt' Within 24 Hours or 'Get Out of This Race' (Hannity Sells Out, Betrays Conservatives)
Suspended Sheriff to Pay $3M After Warrantless Search of High School Students
How to Understand JFK Conspiracy Theories
Is America Becoming A Police State Where Churches Can't Feed The Homeless And Kids Can't Set Up Lemonade Stands?
Cop Fires 16 Rounds at 'Non-Aggressive' Dogs, Kills One, Lets Other Suffer to Death
Body Cam Shows Cops Lose It During Raid and Try to Kill Each Other
Denver Cashes in by Seizing Cars for Low-Level Crimes, Even Without Convictions
This could never be shown on TV these days
Hannity's 'laughing his a** off' at fans smashing their Keurigs, promises these prizes for best video
3 UCLA players return to US after China shoplifting incident
Ex-ESPN reporter blasts GQ over 'joke' Kaepernick award
Trump Junior colluded with Wikileaks
Epileptic Girl Sues Sessions to Legalize Medical Marijuana Nationwide
Uber Driver Arrested, Charged With a Felony—For Returning a Lost iPhone
Cops Threaten Mom at Child's Bus Stop to Make Sure She'd Vaccinated Her Son
Planned King County Gun Confiscations Foreshadow Larger, Wider Plans
---
Status: Not Logged In; Sign In
New World Order
See other New World Order Articles
Title: Dennis Kucinich: Push for 'New Cold War' Behind Effort Against Michael Flynn
Source: Ron Paul Institute for Peace and Prosperity
URL Source: http://ronpaulinstitute.org/archive ... -effort-against-michael-flynn/
Published: Feb 15, 2017
Author: Adam Dick
Post Date: 2017-02-15 20:26:34 by hondo68
Keywords: Ron Paul, Denis Kucinich, Deep State, Shadow Government, military-industrial-intel axis
Views: 280
Comments: 3

Former US House of Representatives Member Dennis Kucinich (D-OH) presented an urgent warning to the American people in a Wednesday Fox Business interview regarding the resignation of Michael Flynn from the position of national security advisor after information was leaked about a phone conversation Flynn had with the Russian ambassador to the United States. "At the core" of the intercepting of the then-incoming national security advisor's phone conversation and the sharing with media of related information by US intelligence officials, Kucinich says, "is an effort by some in the intelligence community to upend any positive relationship between the US and Russia."

But why take such an action? Kucinich answers that the effort against Flynn is part of an effort to ensure that the "military-industrial-intel axis can cash in" from the deterioration of relations between the US and Russia and, potentially, a new cold war. As Kucinich notes, "the American people forked over billions of dollars" for the previous US-Soviet Union cold war. Kucinich elaborates:
This isn't about whether you are for or against Donald Trump. Hello — this is about whether or not the American people are bystanders in a power play inside the intelligence committee, the outcome of which could determine our relationship with Russia and whether or not billions of dollars are going to be spent in a new cold war.
If Trump does not gain control over "his own intelligence apparatus," Kucinich says that the resulting danger extends beyond a new cold war. Trump, Kucinich warns, "will never know the truth, the American people won't know the truth, and we could be set at war with almost any country."

Watch Kucinich's complete interview here:



Copyright © 2017 by RonPaul Institute. Permission to reprint in whole or in part is gladly granted, provided full credit and a live link are given.
---
Poster Comment:
Americans are being neo-conned by the D&R party.
Will Trump come out of his comma and fight the global "intelligence apparatus", or become their NWO puppet?
Dennis Kucinich & Ron Paul are hoping that he fights the D&R deep state NWO, and wins.
Post Comment Private Reply Ignore Thread
---
Top

•

Page Up

•

Full Thread

•

Page Down

• Bottom/Latest
#1. To: All (#0) (Edited)
Kucinich is a Ron Paul Institute for Peace and Prosperity Advisory Board member.
Ike Eisenhower warns Donald J. Trump about the D&R party NWO.
---
The D&R terrorists hate us because we're free, to vote second party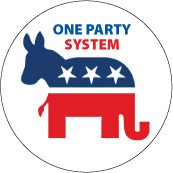 "We (government) need to do a lot less, a lot sooner" ~Ron Paul
hondo68 posted on 2017-02-15 20:29:01 ET Reply Trace Private Reply
---
#2. To: hondo68 (#0)
Americans are being neo-conned by the D&R party.
We have far too many incompetent blowhards in both parties that want to be president and are trying to reserect hostility with Russia as an issue to do it.
rlk posted on 2017-02-16 0:40:51 ET Reply Trace Private Reply
---
#3. To: hondo68 (#0)

Kucinich will be dismissed as a Syrian/Russian mouthpiece because he recently accompanied the Hawaiian congresswoman on a trip to Syria.

Tooconservative posted on 2017-02-16 10:26:29 ET Reply Trace Private Reply
---
Top • Page Up • Full Thread • Page Down • Bottom/Latest