#1. To: hondo68 (#0)

In Belize, we have women wanting Trump to visit us; I think they want Trump to make babies with them, if you get my drift.

buckeroo posted on 2017-02-14 21:41:11 ET Reply Trace Private Reply
---
#2. To: buckeroo (#1) (Edited)
In Belize, we have women wanting Trump to visit us
They want Alex Baldwin, maybe? Or Bibi.
---
The D&R terrorists hate us because we're free, to vote second party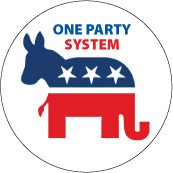 "We (government) need to do a lot less, a lot sooner" ~Ron Paul
hondo68 posted on 2017-02-14 21:48:11 ET Reply Trace Private Reply
---
#6. To: Fred Mertz (#5)
Get a toupee or that hair colored spray paint.
Thanks Fred. I was told today that I am starting to lQQk like an old man; I am told that the responsibilities of life, Liberty and the pursuit of happiness are getting to me. I need renewed vigor with my employees for proper respect.
I pay the tax bill and still not word of federal tax relief from the BULLSHIT of Trump.
buckeroo posted on 2017-02-14 22:23:38 ET Reply Trace Private Reply
---
#11. To: A K A Stone (#7)
Why do you suck gary johnsons dick? Huh asshole?
Libertarians are all about puffing on bongs and dongs.
Non auro, sed ferro, recuperando est patria
nativist nationalist posted on 2017-02-15 3:21:35 ET Reply Trace Private Reply
---
#12. To: buckeroo, hondo68, Fred Mertz (#1)
In Belize, we have women wanting Trump to visit us; I think they want Trump to make babies with them, if you get my drift.
There's a few posters here who would cherish that "honor"
Get this - some town in Italy is building a Trump statue.
How long before some cultist here gets the same idea?
Italian village building giant marble statue of President Donald Trump
"Truth is treason in the empire of lies." - Ron Paul
Those who most loudly denounce Fake News are typically those most aggressively disseminating it.
Deckard posted on 2017-02-15 6:24:13 ET Reply Trace Private Reply
---
#18. To: hondo68 (#0)

Easy mistake to make when all white people look alike to you.

BOYCOTT PAYPAL AND CLOSE YOUR PP ACCOUNTS NOW! ENCOURAGE OTHERS TO DO SO,TOO!

ISLAM MEANS SUBMISSION!

Why is democracy held in such high esteem when it's the enemy of the minority and makes all rights relative to the dictates of the majority? (Ron Paul,2012)

American Indians had open borders. Look at how well that worked out for them.

sneakypete posted on 2017-02-17 9:27:51 ET Reply Trace Private Reply
---
Top • Page Up • Full Thread • Page Down • Bottom/Latest