Title: Christian Who Asked Gay Rights Bakery to Bake Anti-Gay Marriage Cake May Face Legal Action
Source: Breitbart
URL Source: http://www.breitbart.com/london/201 ... ge-cake-may-face-legal-action/
Published: Apr 13, 2015
Author: Donna Rachel Edwards
Post Date: 2015-04-14 08:58:54 by cranky
Keywords: None
Views: 1342
Comments: 6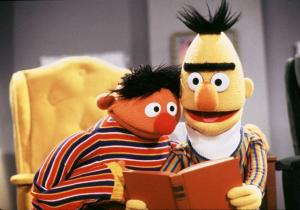 A bakery that has refused to bake a cake with an anti-gay wedding message has found itself at the centre of controversy. But unlike mirror image cases in which Christian bakers have been taken to court for refusing to bake pro-gay marriage cakes, this time, it is the Christian to tried to place the order who may face legal action.
The latest skirmish in an ongoing battle between Christians and gay rights campaigners began when pastor Josh Feuerstein called Cut the Cake in Longwood, Florida to request a sheet cake with the slogan "We do not support gay marriage" written on it.
Sharon Haller, owner of Cut the Cake, who took the call, asked Feuerstein whether the request was a prank (it took place on April 1st), before refusing to bake the cake saying "We wouldn't do that, sorry". She then hung up without explaining her reasons.
The brief call was recorded by Feuerstein who then turned to the camera to give his views on the debate currently taking place.
"It obviously violates her principles, so she doesn't feel like she should be forced to make the cake. And yet there is all of this hoopla because Christian bakeries think that they shouldn't be forced," he said. "We're getting to the place in America now where Christians are not allowed any form of freedom of speech.
"Have we gotten to the point in America where the left is so 'open minded' that they're close minded to anybody that doesn't agree with them, or is America big enough for different points of view? Christian bakeries should never be forced to do something that violates their Christian principles. That's not American.
"I love gay people. This is nothing against gay people. This is about religious freedom."
Feuerstein posted the video to YouTube, but according to WND he removed the video when Haller started to receive harassing phone calls and messages on Facebook. However, Haller then posted the video herself to the Cut the Cake Facebook page, commenting "Yes the video has been deleted by Joshua Feuerstein but the damage is done! Our reviews have been marred and our business reviews are no longer the same. We thought this was a prank! Look for yourself."
Haller told local media that she had received intimidating calls and even death threats from people all over the country who had seen the video. "People (are) telling us that we need to kill ourselves and all kinds of stuff, and we're just afraid for our business and our safety," she said. Local police stepped up patrols in her area.
She has also threatened to take Feuerstein to court, and is reported to have already reached out to the FBI to investigate whether charges could be brought against Feuerstein for a hate crime.
But Feuerstein has taken to Facebook to inform fans that he too has received death threats, and that he and his wife had been forced to "leave town" for a few days after Heller lied News 13, a local media outlet, which reported her as saying: "He gave credit card information and he said he wants written on the cake, 'I hate gays,'" The video is evidence to the contrary.
Feuerstein told Local 6 that he had never intended harm to Cut the Cake or Haller, saying "I never asked people to call, be hateful or boycott them." Rather, his intention had been to highlight the double standard applied to Christians in the debate over gay marriage.
"I wanted to see if it was actually a double standard; if a gay-friendly bakery and one that advertised themselves as so on pro-LGBT wedding sites would actually bake a cake that went against their principles," he said.
The row mirrors a number of recent cases in which Christian tradespeople have had their businesses shut down by gay rights protestors, and have even been taken to court over their refusal to support gay marriage.
In Northern Ireland, the McArthur family who own Ashers Baking Company have appeared in court in recent weeks after refusing to bake a sheet cake featuring Bert and Ernie with the slogan "Support gay marriage".
Gareth Lee, a gay rights activist who ordered the cake, told the court that the McArthurs' refusal to fulfil the order "made me feel I'm not worthy, a lesser person and to me that was wrong."
But Daniel McArthur told reporters "Ashers Baking Company is, and always has been, willing to serve any and every customer who comes through our doors. Our problem with producing the cake we were asked to make last year was with the message, not the customer.
"We just didn't want to be forced to use our creative skills to help endorse and promote a campaign message that went against our sincerely held religious beliefs. We are just trying to be faithful to the Bible. We think it is wrong to use the laws to force anyone to say something that they oppose and hope that the court will take the same view."
And in Indiana, Memories Pizza was forced to close after a local reporter asked the owners whether they would cater to a hypothetical gay wedding; they replied that they would not as it went against their religious beliefs. They were met with a barrage of hate from gay rights campaigners, including from a high school coach who tweeted "Who's going to Walkerton, IN to burn down #memoriespizza w me?"
A Go Fund Me page set up by supporters of Memories Pizza to help them cover the costs of their business being closed raised more than $842,000 in just eleven days. The Connors, who own the small pizzeria, told the Daily Mail that they intend to share the money with disabled children, a women's help group, fire fighters, police trusts, Christian churches and Washington florist Barronelle Stutzman, 70, who was fined after declaring she would not serve a gay wedding.
Sharon Haller has also set up a Go Fund Me page to help cover the costs of Cut the Cake being inconvenienced, as she hasn't been able to take any phone orders thanks to the number of calls coming in from protestors. She implored supporters to "Please help put a stop to people like Joshua Feuerstein." In what is perhaps an indication of American feeling on the matter, the page has raised just $14,714 in ten days.
(1 image)