MINUTES FROM MASS MURDER Suicide bomber Salman Abedi caught on CCTV in lift to Manchester Arena wearing £300 Nike trainers with his hand on trigger of homemade device moments before killing 22 innocent concert-goers
A Danger to the World: It's Time to Get Rid of Trump
Merkel vs Trump: German leader warns that Europe can no longer rely on Donald's America and says its leaders must take 'destiny into our own hands' after stormy G7 Summit
Scoop: Trump tells confidants U.S. will quit Paris climate deal
Mississippi shooting: 8 dead, including deputy; suspect says 'I ain't fit to live'
Milton Friedman: The Rise of Socialism is Absurd
President Trump congratulates himself as he recounts his 'home run' overseas trip to U.S. troops in Italy
Reports: At Least Three Anti-Trump Leakers Identified, Referred to Proper Authorities, Expected to Be Fired Soon
Poland to EU: We won't be blackmailed into taking your refugees
Merkel Mad: Donald Trump Declines to Endorse Paris Climate Agreement
How Worried Should Jared Kushner Be?
BREAKING NEWS - Jared Kushner 'wanted secret communications channel between Trump's transition team and the Kremlin using Russian diplomatic facilities in the US'
Kushner wanted secure line with Kremlin before inauguration
US Plans First Ever (fake NORK) ICBM Intercept Next Tuesday
BOOM! Egypt launches air strikes against Islamic militants in Libya over attack on Christians!
I can no longer have Yahoo as my main page.
Author: John Lennon 'Murdered by CIA-trained Killer to Stop ex-Beatle Radicalising Youth'
A Soft Coup: Is it already a Fait Accompli?
Two White Women Forced to Close Burrito Shop Because of "Cultural Appropriation"
Law Enforcement 'Training And Expertise' On Parade!
Alaska Cops Fight for the Right to Sexually Exploit Prostitution Suspects
Video shows deputies forcibly removing elderly woman from train station seat
NBC Confirms Jared Kushner Is Now Focus of Russia Investigation
Asteroid worth $10,000 quadrillion 'could transform global economy'
UPDATE 2-House panel chairman says FBI declines for now to meet request for Comey-linked documents
4th Circuit Court Ruling Keeps Trump's Travel Ban On Hold
Obama gets rock-star welcome in Berlin, praises Merkel
Labour Manchester Mayor Says Suicide Bomber 'Not a Muslim'
The GOP Hypocrisy Hall of Fame
Obama Praises Globalism in Berlin: 'We Can't Hide Behind a Wall'
Advertisers Begin to Pull Ads From Fox News' 'Hannity'
Mark Zuckerberg's Group Says Amnesty Makes America "Safer"
VIDEO: Muslim aggression in Germany, whips cameraman, I'll f**k you mother … everything. Believe me"
UK Government Harbored Terrorists Linked to Manchester Blast for Decades
Donald Trump Applauds Philippine Drug Crackdown
Cop Rips Out Window, Beats Driver, Arrests Family, for Asking Why He Was Stopped
16-Year-Old Commits Suicide After School Cop Threatens Him with Child Porn Charges
The Only Thing, Historically, That's Curbed Inequality: Catastrophe
Isis tests chemical weapons on 'human guinea pigs', secret documents reveal
Media prepare for ... chance that Trump-Russia probe reveals --- 'nothing'
UN "Education" Agency Staffers Seek Probe of Communist Chief
Get Ready to Unpack for Airport Security
Katie Hopkins reported to police for calling for 'final solution' after Manchester attack
A Conspiracy Theory that became a "Conspiracy Fact": The CIA, Afghanistan's Poppy Fields and America's Growing Heroin Epidemic
CIA Fueling New U.S. Drug Epidemic Using Cheap Afghani Heroin?; CIA, Obama Team Up to Hide Darkest Secrets
FORTRESS BRITAIN Manchester bombing triggers security crackdown with soldiers scrambled to patrol Westminster as they join armed cops in race to foil 'imminent' second terror attack
---
Status: Not Logged In; Sign In
New World Order
See other New World Order Articles
Title: Dennis Kucinich: Push for 'New Cold War' Behind Effort Against Michael Flynn
Source: Ron Paul Institute for Peace and Prosperity
URL Source: http://ronpaulinstitute.org/archive ... -effort-against-michael-flynn/
Published: Feb 15, 2017
Author: Adam Dick
Post Date: 2017-02-15 20:26:34 by hondo68
Keywords: Ron Paul, Denis Kucinich, Deep State, Shadow Government, military-industrial-intel axis
Views: 126
Comments: 3

Former US House of Representatives Member Dennis Kucinich (D-OH) presented an urgent warning to the American people in a Wednesday Fox Business interview regarding the resignation of Michael Flynn from the position of national security advisor after information was leaked about a phone conversation Flynn had with the Russian ambassador to the United States. "At the core" of the intercepting of the then-incoming national security advisor's phone conversation and the sharing with media of related information by US intelligence officials, Kucinich says, "is an effort by some in the intelligence community to upend any positive relationship between the US and Russia."

But why take such an action? Kucinich answers that the effort against Flynn is part of an effort to ensure that the "military-industrial-intel axis can cash in" from the deterioration of relations between the US and Russia and, potentially, a new cold war. As Kucinich notes, "the American people forked over billions of dollars" for the previous US-Soviet Union cold war. Kucinich elaborates:
This isn't about whether you are for or against Donald Trump. Hello — this is about whether or not the American people are bystanders in a power play inside the intelligence committee, the outcome of which could determine our relationship with Russia and whether or not billions of dollars are going to be spent in a new cold war.
If Trump does not gain control over "his own intelligence apparatus," Kucinich says that the resulting danger extends beyond a new cold war. Trump, Kucinich warns, "will never know the truth, the American people won't know the truth, and we could be set at war with almost any country."

Watch Kucinich's complete interview here:



Copyright © 2017 by RonPaul Institute. Permission to reprint in whole or in part is gladly granted, provided full credit and a live link are given.
---
Poster Comment:
Americans are being neo-conned by the D&R party.
Will Trump come out of his comma and fight the global "intelligence apparatus", or become their NWO puppet?
Dennis Kucinich & Ron Paul are hoping that he fights the D&R deep state NWO, and wins.
Post Comment Private Reply Ignore Thread
---
Top

•

Page Up

•

Full Thread

•

Page Down

• Bottom/Latest
#1. To: All (#0) (Edited)
Kucinich is a Ron Paul Institute for Peace and Prosperity Advisory Board member.
Ike Eisenhower warns Donald J. Trump about the D&R party NWO.
---
The D&R terrorists hate us because we're free, to vote second party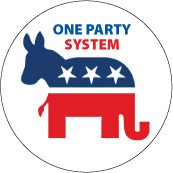 "We (government) need to do a lot less, a lot sooner" ~Ron Paul
hondo68 posted on 2017-02-15 20:29:01 ET Reply Trace Private Reply
---
#2. To: hondo68 (#0)
Americans are being neo-conned by the D&R party.
We have far too many incompetent blowhards in both parties that want to be president and are trying to reserect hostility with Russia as an issue to do it.
rlk posted on 2017-02-16 0:40:51 ET Reply Trace Private Reply
---
#3. To: hondo68 (#0)

Kucinich will be dismissed as a Syrian/Russian mouthpiece because he recently accompanied the Hawaiian congresswoman on a trip to Syria.

Tooconservative posted on 2017-02-16 10:26:29 ET Reply Trace Private Reply
---
Top • Page Up • Full Thread • Page Down • Bottom/Latest