Cops Break into Wrong House, Arrest Innocent Children, Kill Their Dog — Taxpayers Held Liable
DEA Seized $4 Billion From People Since 2007. Most Were Never Charged with a Crime
Taxing (and Antiquing) Them Off the Road
Rep Massie lays out a plan for successful health care reform
To Overcome The Obamacare Repeal's Failure, Let's Understand Its Causes
Miami police arrest 19-year-old suspect in ambush of two detectives
Liz Peek: Time for the Freedom Caucus to climb aboard the Trump train [Reposted to Correct the Picture Size]
The Freedom Caucus Is The Silver Lining In The Obamacare Debacle
U.S. State Department Official Arrested for Working with Chinese Spies
Levin tears into 'complete frauds' and 'liars' in Congress
BREAKING SHOCK POLL : California Voters Wants Democrats to Work With Trump
WTF MOMENT of the Day! 5-Yr-Old Girl SUSPENDED for Making "Gun Motion" With a Stick
Woman in custody after 'criminal' incident near Capitol; police say 'no nexus to terrorism' (U turn, police open fire - miss)
BOMBSHELL – Obama Gave $1.5 M in Taxpayer Dollars to Rig Elections. This is TREASON.
Liz Peek: Time for the Freedom Caucus to climb aboard the Trump train
Insane John McCain Says People are Desperate for a New World Order (Video)
Why the Freedom Caucus Has Reopened Repeal Talks with Ryan and Trump
For the First Time Ever, UFC Fighters Allowed to Smoke Pot Before Fights
Trump Escalates Wars in Iraq, Syria, Yemen, Maybe Afghanistan Too
Death at Your Door: Knock-and-Talk Police Tactics Rip a Hole in the Constitution
Lavrov Calls Out NATO's Role in Afghan Drug Trafficking
House panel passes bill to audit the Fed (Ron Paul bill, Trump supported during campaign)
BREAKING VIDEO : WOW! Gowdy Destroys Schumer for DEMANDING Nunes be Replaced
VIDEO : Lt. Gen McInerney "Barack Obama and Hillary Clinton Are Both in Violation of the Espionage Act"
What Annoys Me About Libertarians
TRUMP SAYS HE EXPECTS A HEALTH CARE DEAL SOON
BREAKING : Trump Calls for an Investigation of Hillary's Ties to Russia
BREAKING : Podesta Reportedly Received $35 Million Dollars From Russia While Working for Obama and Hillary
BREAKING : WHOA! Trump Calls Out John Podesta for his RUSSIA TIES
Angering Trump, the Freedom Caucus may have overplayed its hand
The Healthcare Bill Debacle: Trump Edition
Purists Kill Whatever They Believe In
Freedom Caucus founder blindsided during MSNBC healthcare interview
GOP's impatience with Freedom Caucus boils over
Second GOP lawmaker mulls leaving Freedom Caucus
Freedom Caucus divided on tool to force Obamacare repeal vote
Massachusetts Prepares to Vacate Nearly 24,000 Tainted Drug Convictions
OPEC Is Caught Between Shale and a Hard Place
GOP Sours on Obamacare Repeal; Next Attempt Unlikely Before 2019
The Big Façade: Only 17% of Americans support the Republican healthcare bill
One lawyer stole more than half a billion dollars from Social Security
Working Class White America is 'Dying of Despair'
The Ryancare Route—Winning by Losing?
Outraged mom says TSA treated family "like dogs" during son's pat-down
Louisiana Police Officer who Shot and Killed a 6-year-old Autistic Child Found Guilty
83-year-old Grandpa Forgot to Use His Blinker, So Cops Put Him in the Hospital
The Transformation Of Our Nation Into A Complete Surveillance State Is Almost In Place: "You're Known, Your Vehicle Is Known, Your Daily Itinerary, Shopping Habits… It's All Being Recorded"
Oklahoma home invasion shooting: Suspected getaway driver arrested
Robert Barnes: Can Trump Legally Stop Sanctuary Cities? Yes. Remember Brown v. Board of Education
---
Status: Not Logged In; Sign In
New World Order
See other New World Order Articles
Title: Dennis Kucinich: Push for 'New Cold War' Behind Effort Against Michael Flynn
Source: Ron Paul Institute for Peace and Prosperity
URL Source: http://ronpaulinstitute.org/archive ... -effort-against-michael-flynn/
Published: Feb 15, 2017
Author: Adam Dick
Post Date: 2017-02-15 20:26:34 by hondo68
Keywords: Ron Paul, Denis Kucinich, Deep State, Shadow Government, military-industrial-intel axis
Views: 53
Comments: 3

Former US House of Representatives Member Dennis Kucinich (D-OH) presented an urgent warning to the American people in a Wednesday Fox Business interview regarding the resignation of Michael Flynn from the position of national security advisor after information was leaked about a phone conversation Flynn had with the Russian ambassador to the United States. "At the core" of the intercepting of the then-incoming national security advisor's phone conversation and the sharing with media of related information by US intelligence officials, Kucinich says, "is an effort by some in the intelligence community to upend any positive relationship between the US and Russia."

But why take such an action? Kucinich answers that the effort against Flynn is part of an effort to ensure that the "military-industrial-intel axis can cash in" from the deterioration of relations between the US and Russia and, potentially, a new cold war. As Kucinich notes, "the American people forked over billions of dollars" for the previous US-Soviet Union cold war. Kucinich elaborates:
This isn't about whether you are for or against Donald Trump. Hello — this is about whether or not the American people are bystanders in a power play inside the intelligence committee, the outcome of which could determine our relationship with Russia and whether or not billions of dollars are going to be spent in a new cold war.
If Trump does not gain control over "his own intelligence apparatus," Kucinich says that the resulting danger extends beyond a new cold war. Trump, Kucinich warns, "will never know the truth, the American people won't know the truth, and we could be set at war with almost any country."

Watch Kucinich's complete interview here:



Copyright © 2017 by RonPaul Institute. Permission to reprint in whole or in part is gladly granted, provided full credit and a live link are given.
---
Poster Comment:
Americans are being neo-conned by the D&R party.
Will Trump come out of his comma and fight the global "intelligence apparatus", or become their NWO puppet?
Dennis Kucinich & Ron Paul are hoping that he fights the D&R deep state NWO, and wins.
Post Comment Private Reply Ignore Thread
---
Top

•

Page Up

•

Full Thread

•

Page Down

• Bottom/Latest
#1. To: All (#0) (Edited)
Kucinich is a Ron Paul Institute for Peace and Prosperity Advisory Board member.
Ike Eisenhower warns Donald J. Trump about the D&R party NWO.
---
The D&R terrorists hate us because we're free, to vote second party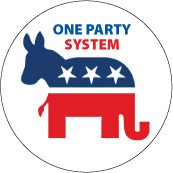 "We (government) need to do a lot less, a lot sooner" ~Ron Paul
hondo68 posted on 2017-02-15 20:29:01 ET Reply Trace Private Reply
---
#2. To: hondo68 (#0)
Americans are being neo-conned by the D&R party.
We have far too many incompetent blowhards in both parties that want to be president and are trying to reserect hostility with Russia as an issue to do it.
rlk posted on 2017-02-16 0:40:51 ET Reply Trace Private Reply
---
#3. To: hondo68 (#0)

Kucinich will be dismissed as a Syrian/Russian mouthpiece because he recently accompanied the Hawaiian congresswoman on a trip to Syria.

Tooconservative posted on 2017-02-16 10:26:29 ET Reply Trace Private Reply
---
Top • Page Up • Full Thread • Page Down • Bottom/Latest