The current Grift has STILL not ended!
Business Owner Gets Death Threats for Criticizing Police After Cops Encouraged People to Harass Him
Deep State Admits They've Finally "Gotten a Grip on Trump" Liken Him to George W. Bush
Cop Who Caused Handcuffed Man to be Thrown Into Lake and Watched Him Drown, Gets Only 10 Days in Jail
Cops are Breaking Into Cars & Trashing Them—To Stop People from Breaking into Cars
Insanity: Mainstream Media Triggered Over Trump Sovereignty Talk, Claims America First Idea Is Russian Propaganda
Roy Moore Races Toward U.S. Senate Victory in Alabama!
The man whose biblical doomsday claim has some nervously eyeing Sept. 23
Report: Trump Reluctant to Campaign in Alabama — But Swamp Fears Domino Effect if Luther Strange Defeated
CanÂ't Believe IÂ'm Saying This, But ItÂ's Time for Big Government to Rein In Big Data
IS SPAIN ON THE BRINK? Tensions Mount As Catalan Independence Referendum Draws Near
Trump's Horrible, Arrogant, Dumb, Neocon UN Speech
49ers-Rams tickets reselling for the price of two stadium pretzels
The NFL is praying for a ratings turnaround
Hillary Clinton: I Might Challenge Legitimacy of 2016 Election
Moscow Unveils A Monument To Mikhail Kalashnikov, The AK-47's Designer
Prominent Washington D.C. Monument to Masonic Confederate General Albert Pike is untouched
Republicans Make Common Cause with a Billionaire Homosexual Rights Activist to Defeat Roy Moore
Has asset forfeiture gone too far? Truck seizure case sparks outrage, a call for change
Canadian School Bans Cartwheeling, Because We Can't Be Too Careful
We're Living in the Bizzaro World (This is the way things look to me)
9 Cops Reveal How To Actually Get Out Of A Ticket
14 Monopoly Rules That Aren't Actually Rules
If we're not getting the wall, we may as well have an attractive dignified president
France may make wolf-whistling and asking women for their phone number a CRIMINAL offence
Freedom Is a Myth: We Are All Prisoners of the Police State's Panopticon Village
Suspect in Starbucks Armed Robbery Plans to Sue Good Samaritan
Cop Mistakes Autism for Drug Use, Assault, Hurt Innocent Boy
Happy Birthday CIA: 7 Truly Terrible Things the Agency Has Done in 70 Years
Native American Man Misses Mother's Last Moments Because Cops Beat Him at Hospital
In Florida it's Illegal to Power Your Home with Solar Panels
Unlicensed Tour Guides Not Allowed in Savannah
Hours After Hurricane Irma, Miami-Dade County Tickets Residents For Code Violations (Thanks, government!)
Officer in nurse arrest was reprimanded for sex harassment
Is anybody wathching Trump on TV?
Hillary Clinton: Women Only Voted For Trump Because Their Husbands Told Them To
Entire Volume of CIA Files On Lee Harvey Oswald, Set to Be Released in October, Has 'Gone Missing'
Cops Execute Student for Holding a "Tiny" Multi-tool
7 Best Video Sites, YouTube Alternatives
Hobby Lobby's 'offensive' decoration
America's Broken System: Left & Right Authoritarianism
Workmen Allegedly Find Bone Fragments of Saint Peter Inside Medieval Altar in Rome
"Shut down ICE!": Amnesty activists shout down Pelosi over DREAM deal with Trump
Hillary Clinton still wants to challenge election results
Hollywood is finished - TV ... in the sense they influence - steer the public --- for the exception of the uninformed zombie radical left communists Antifa types.
Video shows purse snatching from elderly woman in scooter at Burbank Ralphs
Profs: Boys are better at physics because they play 'pee games'
NO AMNESTY IS A GOOD AMNESTY(Ann Coulter)
---
Status: Not Logged In; Sign In
New World Order
See other New World Order Articles
Title: Dennis Kucinich: Push for 'New Cold War' Behind Effort Against Michael Flynn
Source: Ron Paul Institute for Peace and Prosperity
URL Source: http://ronpaulinstitute.org/archive ... -effort-against-michael-flynn/
Published: Feb 15, 2017
Author: Adam Dick
Post Date: 2017-02-15 20:26:34 by hondo68
Keywords: Ron Paul, Denis Kucinich, Deep State, Shadow Government, military-industrial-intel axis
Views: 255
Comments: 3

Former US House of Representatives Member Dennis Kucinich (D-OH) presented an urgent warning to the American people in a Wednesday Fox Business interview regarding the resignation of Michael Flynn from the position of national security advisor after information was leaked about a phone conversation Flynn had with the Russian ambassador to the United States. "At the core" of the intercepting of the then-incoming national security advisor's phone conversation and the sharing with media of related information by US intelligence officials, Kucinich says, "is an effort by some in the intelligence community to upend any positive relationship between the US and Russia."

But why take such an action? Kucinich answers that the effort against Flynn is part of an effort to ensure that the "military-industrial-intel axis can cash in" from the deterioration of relations between the US and Russia and, potentially, a new cold war. As Kucinich notes, "the American people forked over billions of dollars" for the previous US-Soviet Union cold war. Kucinich elaborates:
This isn't about whether you are for or against Donald Trump. Hello — this is about whether or not the American people are bystanders in a power play inside the intelligence committee, the outcome of which could determine our relationship with Russia and whether or not billions of dollars are going to be spent in a new cold war.
If Trump does not gain control over "his own intelligence apparatus," Kucinich says that the resulting danger extends beyond a new cold war. Trump, Kucinich warns, "will never know the truth, the American people won't know the truth, and we could be set at war with almost any country."

Watch Kucinich's complete interview here:



Copyright © 2017 by RonPaul Institute. Permission to reprint in whole or in part is gladly granted, provided full credit and a live link are given.
---
Poster Comment:
Americans are being neo-conned by the D&R party.
Will Trump come out of his comma and fight the global "intelligence apparatus", or become their NWO puppet?
Dennis Kucinich & Ron Paul are hoping that he fights the D&R deep state NWO, and wins.
Post Comment Private Reply Ignore Thread
---
Top

•

Page Up

•

Full Thread

•

Page Down

• Bottom/Latest
#1. To: All (#0) (Edited)
Kucinich is a Ron Paul Institute for Peace and Prosperity Advisory Board member.
Ike Eisenhower warns Donald J. Trump about the D&R party NWO.
---
The D&R terrorists hate us because we're free, to vote second party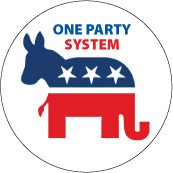 "We (government) need to do a lot less, a lot sooner" ~Ron Paul
hondo68 posted on 2017-02-15 20:29:01 ET Reply Trace Private Reply
---
#2. To: hondo68 (#0)
Americans are being neo-conned by the D&R party.
We have far too many incompetent blowhards in both parties that want to be president and are trying to reserect hostility with Russia as an issue to do it.
rlk posted on 2017-02-16 0:40:51 ET Reply Trace Private Reply
---
#3. To: hondo68 (#0)

Kucinich will be dismissed as a Syrian/Russian mouthpiece because he recently accompanied the Hawaiian congresswoman on a trip to Syria.

Tooconservative posted on 2017-02-16 10:26:29 ET Reply Trace Private Reply
---
Top • Page Up • Full Thread • Page Down • Bottom/Latest