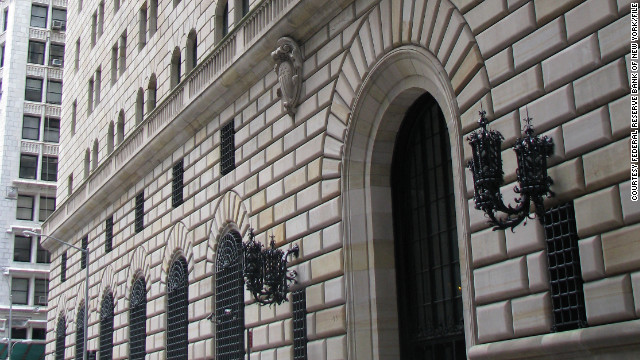 The Federal Reserve Bank in New York was the apparent target of a terror plot, officials said Wednesday.
The US Federal Bureau of Investigation has arrested a 21-year-old Bangladeshi man on charges he attempted to blow up the New York Federal Reserve Bank with what he believed was a 1000-pound (453 kilogram) bomb, a plot thwarted by an undercover sting operation, federal authorities said.
Quazi Mohammad Rezwanul Ahsan Nafis faces charges of attempting to use a weapon of mass destruction and attempting to provide material support to al-Qaeda, the US Department of Justice said in a statement.
The public was not in danger, because the explosives provided to Nafis by the undercover agent were never in working condition.
Nafis traveled to the United States in January, 2012, and considered several targets for his attack, including a high-ranking government official and the New York Stock Exchange, but in the end decided to focus on the Federal Reserve Bank in lower Manhattan, according to the criminal complaint.
Advertisement var erA = document.createElement('iframe'); erA.setAttribute("id", "dcAd-1-4"); erA.setAttribute("src", "http://ad-apac.doubleclick.net/adi/onl.ct.news/world;cat=world;ctype=article;pos=3;" + document.dcAdsCParams +"sz=300x250;tile=4;ord=" + dcOrd + "?"); erA.setAttribute("width", "300"); erA.setAttribute("height", "250"); erA.setAttribute("scrolling", "no"); erA.setAttribute("marginheight", "0"); erA.setAttribute("marginwidth", "0"); erA.setAttribute("allowtransparency", "true"); erA.setAttribute("frameborder", "0"); erA.frameBorder = 0; document.dcdAdsE.push(erA); document.dcdAdsEH.push("adspot-300x250-pos-3"); document.dcdAdsEC.push("ad adCentred"); document.dcdAdsR.push("dcAd-1-4");
The Federal Reserve could not immediately be reached for comment.
---
Poster Comment:
Another FBI terrorist, arrested by the FBI. Set up like a bowling pin.
Probably trained by Hillary's Muslim Brotherhood AL-Queada in Bangladesh. She's got branch offices (embassies) all around the world. The WOT can go on forever, when you're playing both sides. And the sheeple beg for more protection from BigSis.
Save us, O mighty lesbian!
(2 images)